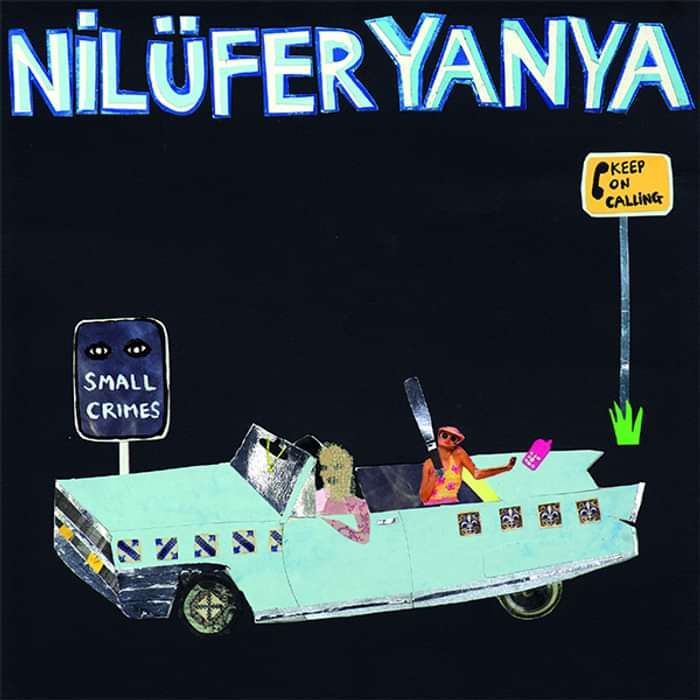 Small Crimes EP
Debut EP from Nilüfer Yanya.
Track Listing - Small Crimes - Keep on Calling
"We love it." - Loud and Quiet
" The frighteningly-talented Yanya...has followed up with her debut, "Small Crimes". It's a song that brushes touchpoints like John Martyn and The XX while managing to be something entirely new." Line of Best Fit
"the shuffling, narrative-rich Small Crimes confirms the impression that this Dave Okumu-mentored singer and guitarist is one to keep a super-beady eye on" - Sunday Times Culture "Breaking Act" "She's got a really lovely deft sense of delivery, very tender, quite rich voice" - Steve Lamacq (6 Music)
"I told you it was special. Nilufer Yanya is her name, and that is the new single, 'Keep on Calling' out now on Blue Flowers label. Saw her playing a gig supporting Julia Jacklin actually a couple of weeks ago and she was absolutely breath-taking, so definitely keep an ear out for her in the future. We'll keep playing that one." - Huw Stephens (Radio 1)
Taking her inspiration from iconic songwriters such as Nina Simone and Jeff Buckley as well as modern influences Conan Mockasin and Rosie Lowe, Nilüfer's music incorporates the city's urban edge with beautiful wandering guitar lines, downtrodden soulful and jazz flickered melodies, on top of minimalist and atmospheric beats.